There's a saying in the industry: "If it was so easy – everyone would be doing it themselves." The fact is it's not so easy to sell a boat or find a boat that is a good match for you on your own. It takes time, commitment, know-how, and the right resources. If you are ready to buy or sell a boat, Fairbanks Yacht Group can help turn your dreams into reality.
Our professional sales staff exceeds industry standards of skill, competence, and character in service to our clients. As a member of a recognized yacht broker trade association and through continuing education and compliance with established codes of ethics, we maintain our expertise. We may represent a buyer and/or seller as a professional broker in the sale of a recreational yacht, or maybe the representative of a yacht dealer or yacht manufacturer in the sale of a vessel. As Certified Professional Yacht Brokers (CPYB), we demonstrate our ongoing commitment to their profession.
So, why should you use Fairbanks Yacht Group? Because we have the experience and know-how to do the following: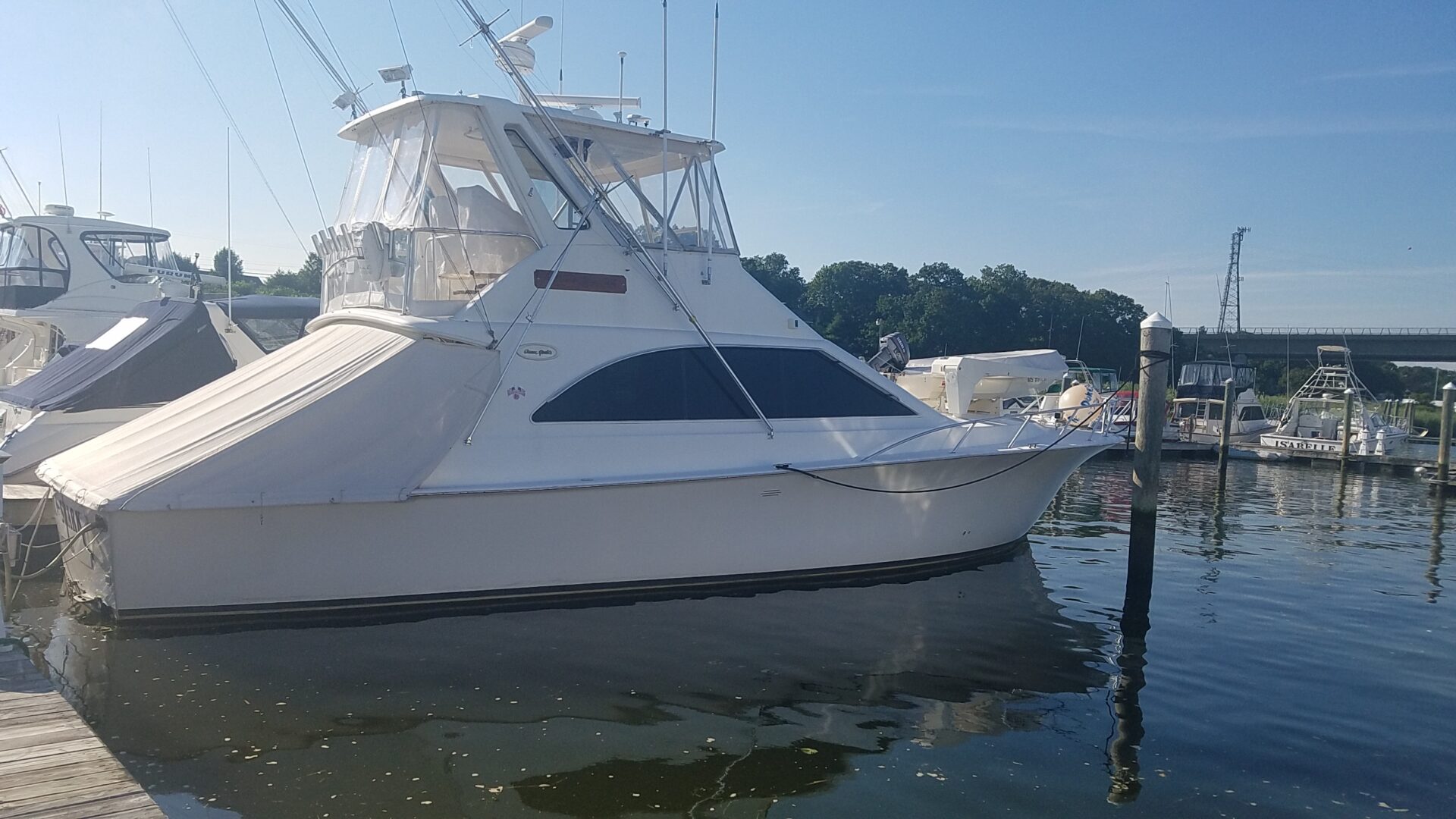 A Strong Knowledge Base
We are exposed to the boat industry all day, every day. There are tens of thousands of boat builders and hundreds of thousands of boat models. While no one can know it all, we have acquired enough shared knowledge amongst our experienced sales staff to be able to address the good and bad points (e.g. quality, value, and performance, to name three key considerations) of most boats. We will listen closely to your wants and needs and how they will fit into your lifestyle. We will help you find the right boat for you at the best value.
Work With a Network of Contacts
Fairbanks Yacht Group offers you a network of contacts by making use of broker-to-broker relationships established over years of experience; yacht multiple listing systems (MLS); and the best electronic media, some of which is only available to members of the boating industry.
Fairbanks Yacht Group will prepare a complete and accurate listing of the specifications of your boat that we will use to develop the print advertising, electronic advertising, and entry into the multiple listing services (MLS). In a matter of hours, a full description and photographs of your boat can be made available to brokers and buyers around the world, or right next door, with a central contact — your Fairbanks salesperson —available to answer questions, qualify buyers, and arrange showings.
We will help you prepare your boat for sale by evaluating its current condition, advising how to put it in "show" condition, and recommending services specializing in whatever type of work may be required.
We will outline an advertising and promotion strategy that is tailored for your boat. This may include print advertising, electronic promotion, MLS systems, and boat shows.
We will respond to inquiries and arrange for showings, with a broker present. A seller working on his own can be swamped with unqualified inquiries, no-show appointments, people "just looking," and maybe, somewhere in that flood, a few people actually ready and willing to buy your boat. We take care of this for you, ultimately finding the buyer for your boat.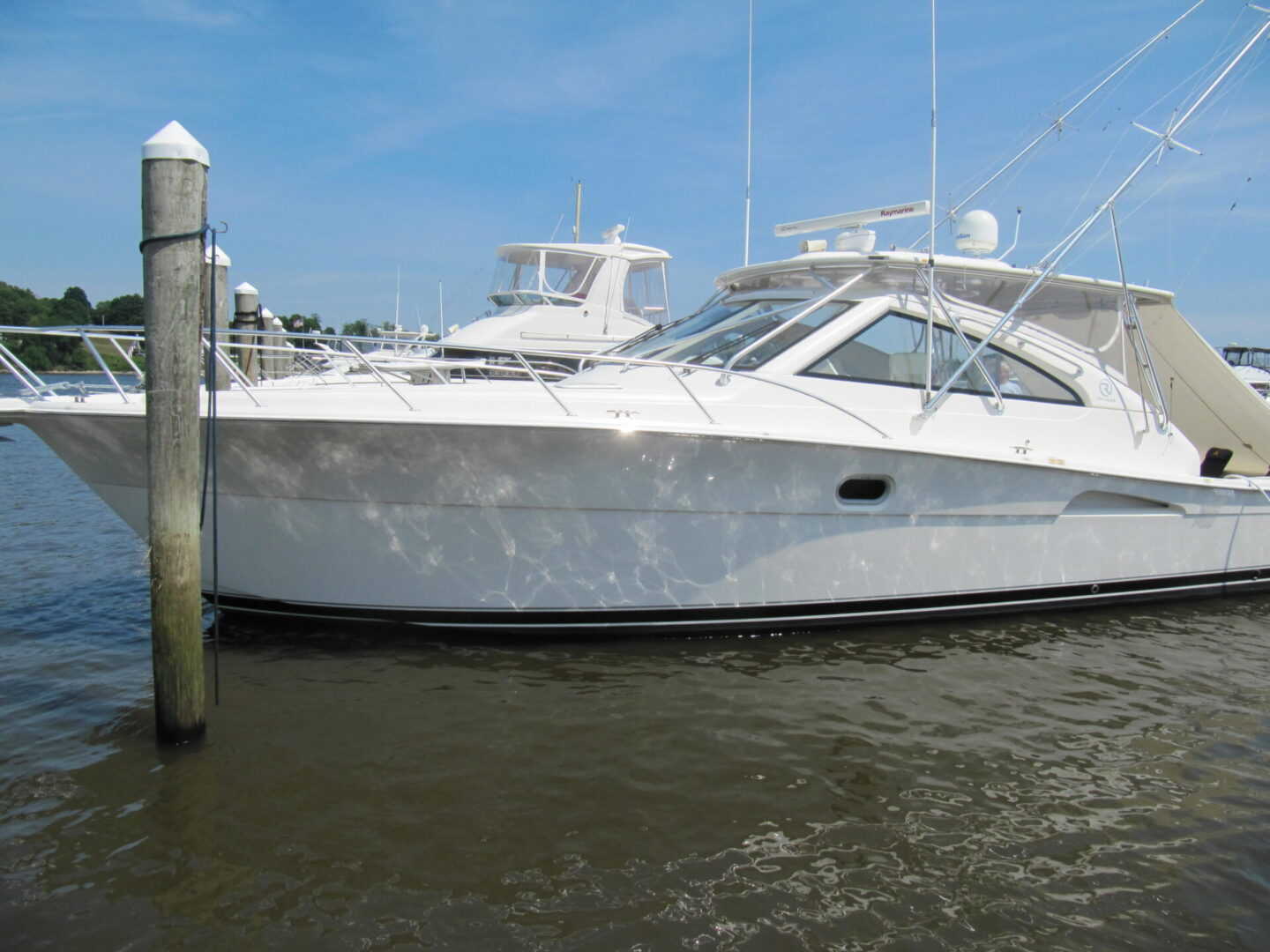 As professional yacht brokers, we can facilitate negotiation. The art of negotiating is one of the most important benefits of using a professional broker; we will provide you with one of the best negotiating tools you will ever have – the person who can say, "I'll have to discuss this with my client and get back to you." The element of time and insulation from immediate answers is one of the biggest leverage factors that a party can bring into any negotiation. Further, we can often help to structure a deal in creative ways to reach an agreement that might not have otherwise been possible.
We will find creative solutions and keep small obstacles from becoming insurmountable problems.
Safeguard Funds
Fairbanks Yacht Group will safeguard funds in an escrow account. We will assure that any existing loan or other encumbrances will be paid off, or otherwise satisfied, at the time of closing and that no other liabilities remain outstanding. This is critically important to the buyer and the seller and can be a potentially serious hazard in a private transaction not involving a broker.
Provide an Ethical Atmosphere for the Transaction
Fairbanks Yacht Group subscribes to, and abides by, a stringent Code of Ethics. The role that we play between the buyer and seller requires substantial ethical responsibilities to ensure that both parties are treated honestly and fairly. Without a professional broker, this ethical standard is left to chance and blind trust between unknown parties. While some other brokers sometimes put their desire to earn a commission above the best interests of their clients, Fairbanks Yacht Group, led by Ed Fairbanks, has earned a reputation for selfless and fair dealing. We put your best interests first – always.
You will find that when you work with Fairbanks Yacht Group, you will build a lasting relationship and partnership. Our sales staff will always be available to answer questions and provide assistance even after the transaction is completed. We value your loyalty and expect to earn your referrals and future business by helping you successfully fulfill your boating dreams.
Have questions? Contact us and one of our Team members will be happy to assist you.